The comprehensive IT expertise of "Team Hartl" - The basis of synaforce's 360 degree services
High End Datacenter Solutions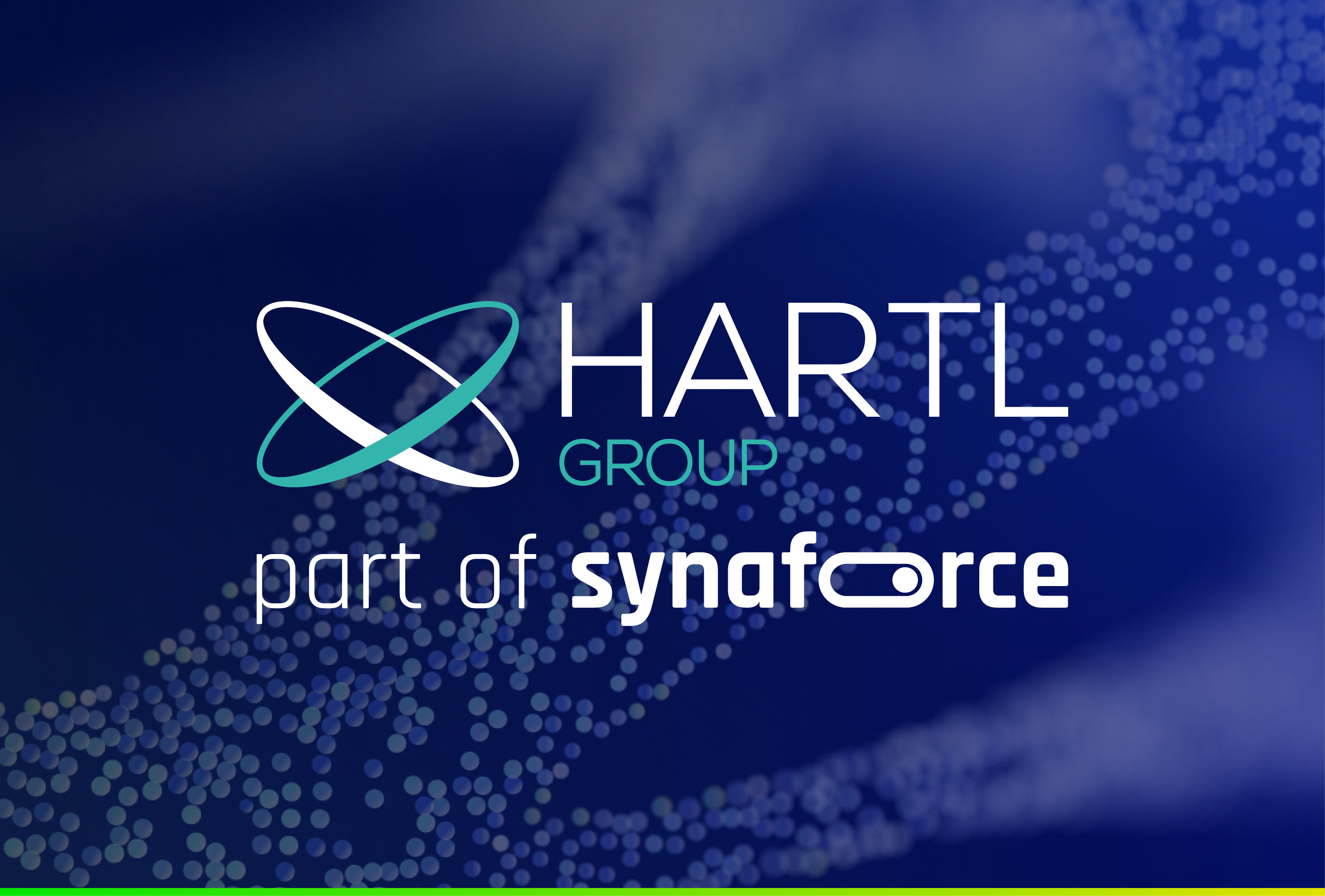 The experts of the Hartl Group are characterised by their many years of experience as one of the leading IT service providers and full managed services providers in Germany. Since 1992, they have been providing their customers with innovative solutions and customised products from Hofkirchen. The Hartl Group combines a sense of tradition with know-how and state-of-the-art technology - Silicon Valley à la Lower Bavaria.
In order to grow further in the future and to be able to offer customers an even broader service portfolio, the Hartl Group has joined forces with other IT service providers from all over Germany to form synaforce. In doing so, it continues to rely on its sustainable and certified state-of-the-art data centres. Together with the broad expertise in the areas of consulting, security, infrastructure, support, managed services and cloud, the "Team Hartl" thus forms the basis of the new company's comprehensive 360-degree services.
IT consulting: Individual consulting for optimal IT strategies
Synaforce offers first-class IT consulting to help companies develop and implement their IT strategies. The experienced team of consultants works closely with clients to understand their individual requirements and develop appropriate solutions. From the analysis of the existing IT infrastructure to the planning and implementation of new technologies and the optimisation of business processes - synaforce's IT consultants offer sound expertise and help companies to make their IT landscape efficient and future-proof.
IT infrastructure: reliable systems for smooth processes
A solid IT infrastructure forms the backbone of every company. synaforce supports its customers in planning, implementing and maintaining IT infrastructures that meet individual requirements. From setting up networks and servers to ensuring data security and integrating cloud solutions, synaforce ensures that the IT infrastructure runs smoothly and provides optimum support for business operations. With its extensive know-how and experience in various industries, it offers customised solutions tailored to the industry-specific requirements and needs of each customer.
IT security: protection against threats and data loss
In today's digital world, IT system security is crucial. Synaforce helps companies protect themselves against threats such as cyber attacks, viruses and data loss. With their in-depth knowledge of IT security and data protection, synaforce's experts help to identify security gaps, close vulnerabilities and implement in-depth security concepts. By using state-of-the-art technologies and complying with the relevant regulations, synaforce ensures that sensitive data is protected and companies are safeguarded against potential risks.
IT support: Fast help with technical problems
Smooth IT operations require effective IT support. Synaforce offers professional and reliable support to help companies with technical problems and faults quickly and efficiently. The dedicated synaforce support team helps customers with all their questions, concerns or technical difficulties. Whether it's fixing hardware or software problems, helping to set up new equipment or solving network issues, synaforce's IT experts are always on hand to find a quick and effective solution.
Managed services: All-round support for optimum IT performance
With its managed services, synaforce provides comprehensive all-round support for its customers' IT systems, from monitoring and maintenance of the infrastructure to backup and back-up of data and continuous optimisation and performance enhancement. In this way, synaforce ensures that the IT systems function smoothly and are always up to date. Through proactive monitoring and fast response times, potential problems are detected and remedied at an early stage.
Cloud solutions: Flexibility and scalability for digital transformation
Synaforce offers its customers customised cloud solutions that enable flexibility and scalability. In doing so, it takes over the planning and implementation of the migration to the cloud, provides virtual servers, develops individual cloud applications and supports companies in fully exploiting the advantages of the cloud. By using the latest technologies and taking individual requirements into account, secure and efficient cloud environments are created that optimally support the digital transformation.
Sustainable data centres: environmental protection through state-of-the-art technology
The data centre at the Hofkirchen location, centre and home of the services of "Team Hartl" within synaforce, not only offers extensive certifications and thus the highest security standards, but also offers both sustainability and the greatest efficiency through state-of-the-art technology. It is operated with 100 per cent renewable energy, a large part of which is generated by the company's own photovoltaic system on the roof, and has state-of-the-art cooling technology. This ensures smooth operation of the data centre 24/7.
Comprehensive services, from IT consulting to managed services to cloud applications - all this is offered by "Team Hartl" and thus forms the basis for the 360 degree services of synaforce. Together with the other partners within the high-end data centre solutions provider, this creates a broad spectrum of innovative solutions. Customers benefit from the experience, expertise and know-how of the synaforce experts as well as from sustainable and state-of-the-art services and products.