With the experience of many years of the "Team ITecon''
High End Data Center Solutions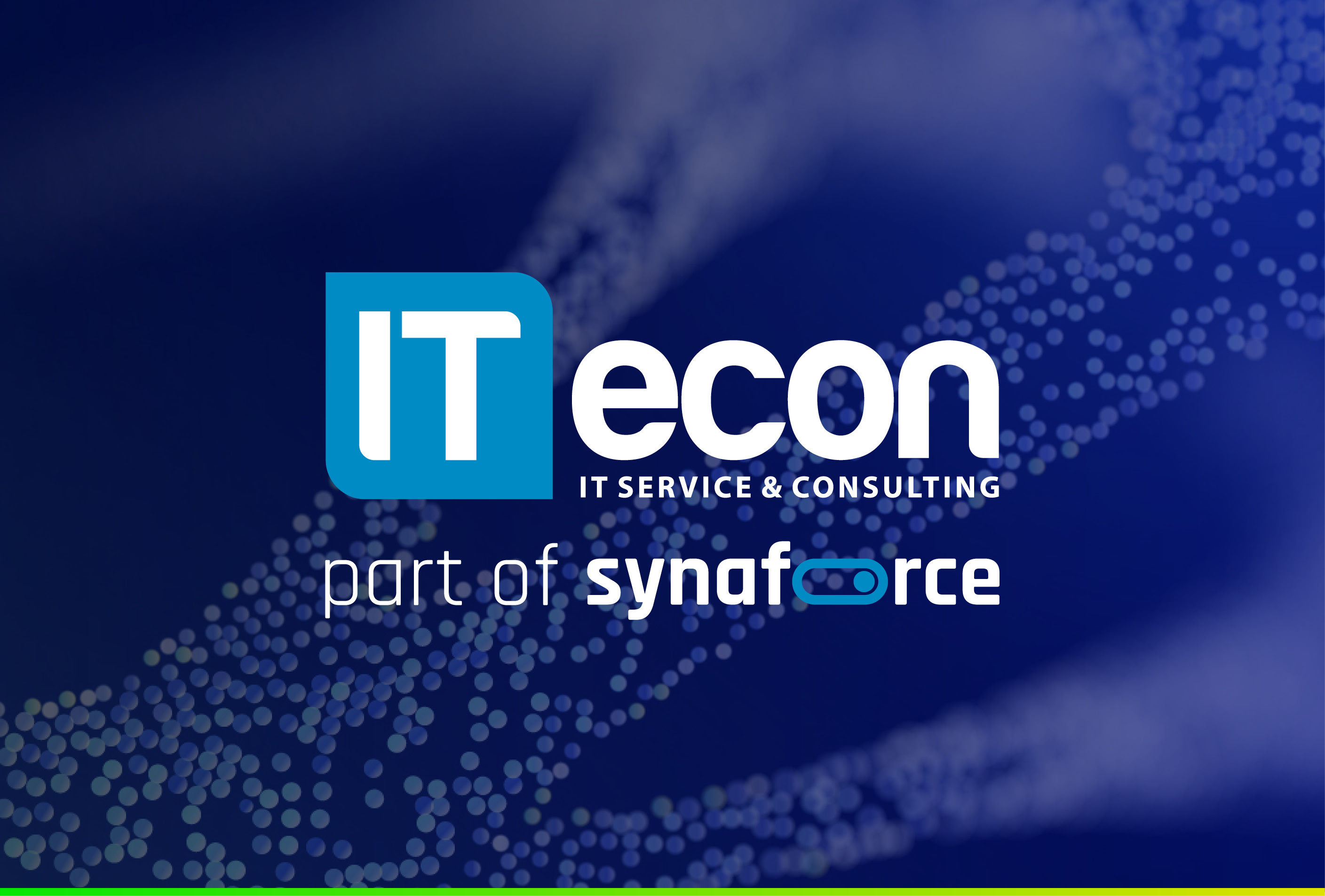 Data centre services, on-premises operation of IT environments, modern cloud solutions. How synaforce customers benefit from the expertise of "Team ITecon''
Banks, financial service providers and medium-sized companies - they have all been customers of ITecon GmbH for more than 20 years. The IT service provider and data centre operator provides flexible, reliable and needs-based support for all challenges of the digital transformation. The modern data centre at the Mainz site, which is certified according to the latest standards, not only has individual cloud solutions, but also offers the full product range of hyperscalers such as Microsoft. At the same time, ITecon's experts also support companies in operating their IT infrastructure on site and use their broad expertise in cybersecurity issues to ensure the long-term success of their customers on the path to digital transformation. With these diverse skills, "Team ITecon" enriches synaforce.
Data centre services
Synaforce provides first-class data centre services to ensure the security, availability and scalability of companies' IT infrastructure. With state-of-the-art technology and a highly secure environment, synaforce offers optimal conditions for the operation of servers, storage systems and network components at its Mainz location and throughout Germany. By outsourcing their IT infrastructure to one of synaforce's data centres, companies can reduce their operating costs and concentrate on their core business.
Operation of on-premises IT infrastructure
For companies that want to operate their IT infrastructure on-site, synaforce offers comprehensive services in the area of on-premises IT infrastructure operation. The experienced synaforce team supports companies in planning, implementing and operating their IT systems. From network configuration and server management to security monitoring, synaforce ensures that companies' IT infrastructure functions optimally and meets business requirements.
Cloud services
The cloud has revolutionised the way businesses manage their IT infrastructure. Synaforce offers a wide range of cloud services to help businesses with their digital transformation. From planning and migrating to the cloud to managing and optimising cloud resources and providing cloud backup systems, synaforce offers the full range of cloud solutions tailored to customers' individual needs. This allows them to flexibly scale their IT resources, achieve cost savings and use innovative technologies.
IT Service Desk
Whether it's technical support, software problems, network issues or general IT concerns, synaforce's IT Service Desk is there to support companies as a single point of contact with comprehensive expertise. The team works closely with customers to understand their individual requirements and offer customised solutions. Through fast and accurate problem diagnosis and effective troubleshooting, the IT Service Desk ensures that customers can make the most of their IT systems.
IT consulting and project management
synaforce's IT consulting focuses on helping companies develop and implement an effective IT strategy. The experienced consultants analyse the specific requirements and goals of a company and identify opportunities to optimise the IT infrastructure and processes. They offer in-depth expertise in various areas such as network architecture, security, cloud integration and digital transformation and use this to develop a detailed project plan for implementation. To do this, synaforce provides experienced project managers who, when carrying out IT projects, from planning and resource allocation to monitoring project progress and quality assurance, ensure that projects are completed on time, within budget and with the desired results.
Based on several years of experience and expertise of "Team ITecon", Synaforce offers a wide range of services aimed at helping companies to overcome their IT challenges. From data centre services to the operation of on-premises IT infrastructures, cloud services and the provision of reliable support via the IT service desk to comprehensive IT consulting as well as the planning and implementation of challenging IT projects - synaforce ensures that companies can operate their IT systems securely, efficiently and smoothly. With its experienced team, technical expertise and customer service, synaforce thus lays the foundation for its customers' success in the digital world.