The range of services offered by synaforce and "Team TriKom''
High End Data Center Solutions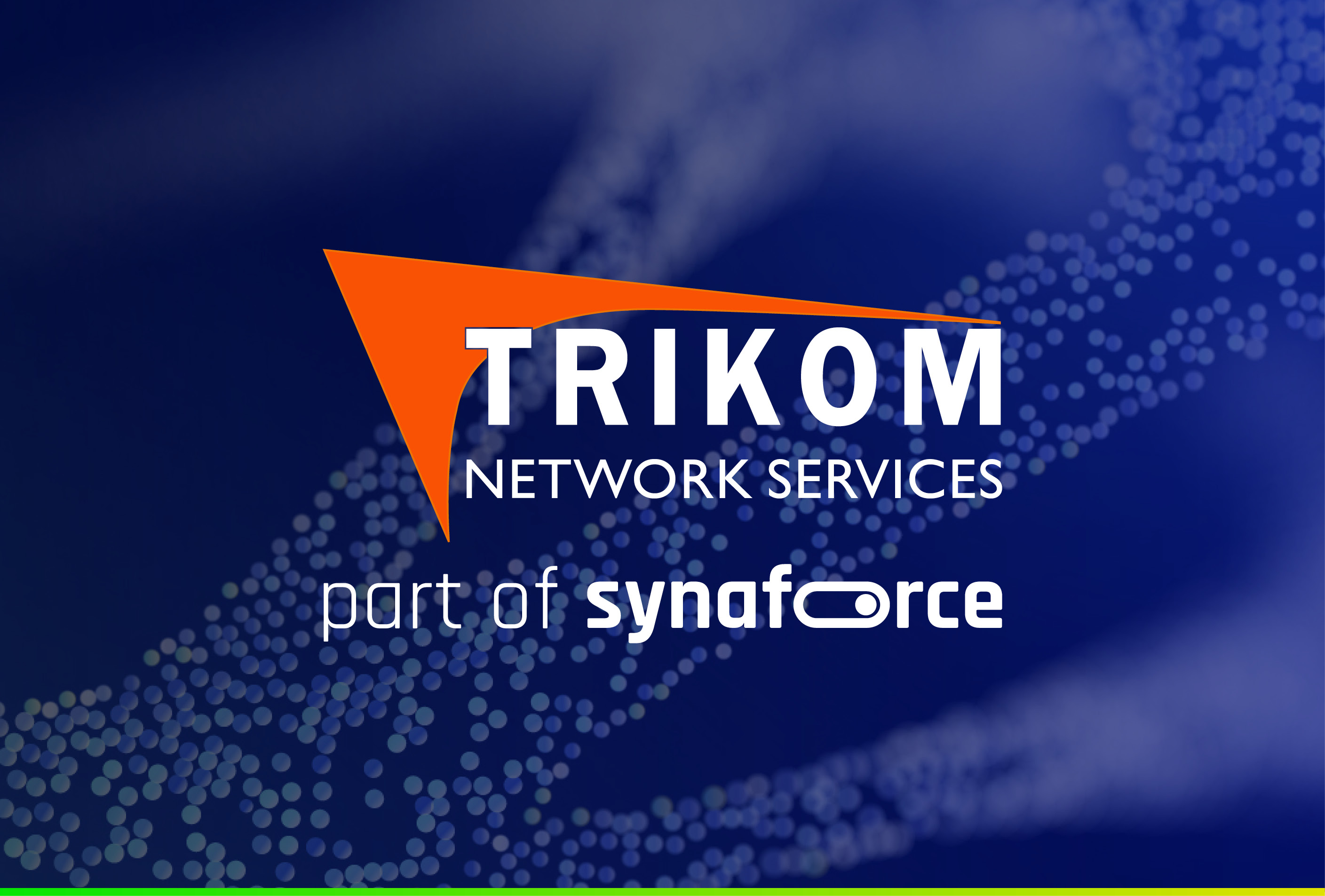 The service spectrum of synaforce and "Team TriKom": network analysis, network planning, implementation and operational support.
Team TriKom" stands out in synaforce with experienced colleagues in consulting for individual and high-quality networks. As synaforce, we thus now offer results-oriented consulting services in this environment. In doing so, we have expertise up to and including large companies in the finance and insurance industry, companies in the critical/sensitive infrastructure environment or from the transport and logistics sector. For over 20 years, Germany's largest savings bank, the largest statutory health insurance company and the largest car insurer in Germany have been among TriKom's satisfied customers. In this article, we would like to give you a brief overview of the extensive range of services and the way synaforce works in the area of individual network solutions according to the "TriKom principle".
A new project always starts with a thorough analysis of existing networks and systems. In the process, potential bottlenecks in local or wide area networks are identified by recording performance data. With the help of special analysis tools, detailed reports on load behaviour, protocol distribution, communication relationships and error behaviour can be created. This enables companies to obtain up-to-date data for error management, to reduce disruption times and to provide necessary information for planned expansions.
Security analysis is another important aspect of network analysis. With increasing global communication over the Internet, network security threats are becoming a serious challenge. Synaforce provides comprehensive network security analysis, including protection needs assessment, threat analysis and security policy creation. By implementing these recommendations, companies can protect their network infrastructure from potential attacks. Other components of the analysis phase are the recording of current costs in order to be able to set up reliable cost management based on this information.
Following the comprehensive analysis of the status quo, synaforce takes stock of the data networks. Networks often grow so quickly that detailed documentation becomes impossible, and fluctuations in the company can cause important information about the installed base to be lost. With the help of synaforce's inventory service, companies receive a comprehensive overview of their data network infrastructure. The team carries out a detailed survey of all network components, connections and configurations on site. Subsequently, this information is documented in a clear inventory list, which serves as the basis for effective network management. By regularly updating the inventory, the company can ensure that it always has accurate and up-to-date documentation.
Network planning - We build new synapses
The critical step in designing an efficient and reliable network infrastructure is in-depth planning that encompasses all areas of the project. Synaforce offers comprehensive network planning services to help companies develop customised network solutions. The experienced team designs an optimal network architecture based on the previous analyses, taking into account all relevant aspects such as redundancy, scalability and security. The planning of all further steps takes place in cooperation and close participation with the customer, independent of manufacturer and open to technology.
After successful planning, the project is implemented within the framework of synaforce's holistic project management, depending on the customer's wishes in the form of partial or complete handling of the project by the company's own teams. In doing so, synaforce takes on tasks such as the preparation of tenders, evaluation of offers, ordering of products and services, monitoring and testing of installations, delivered products and theft services, as well as final acceptance and handover of the results to the customer. This enables them to save their own personnel and financial resources.
After all, the new installation or restructuring of a network solution requires enormous technical know-how and experience. Synaforce therefore supports companies in the smooth implementation of their network design. The experts take care of the installation and configuration of network components, the integration of new technologies and the establishment of security measures. Proven methods and standards are applied to ensure high quality and reliability of the solutions used. Through professional conception and individual design, synaforce ensures that the network functions efficiently and meets business requirements.
Operational support - we are a constant force
Even after implementation, synaforce stands by customers with comprehensive operational support. The company offers a wide range of services to ensure smooth and reliable network management. These include monitoring and supervision of network operations, troubleshooting and fault management, performance optimisation, updating and maintenance of network components, as well as the provision of technical support -around the clock, 24/7 in the form of on-call service to minimise downtime even outside regular working hours. With synaforce's operational support, companies can thus ensure that their network is always ready for use and functions at its best.
New synapses with constant power for renewal
Synaforce offers a wide range of services in the field of network analysis, network planning, implementation and operational support in the form of the proven "TriKom Principle". By working with synaforce, companies can optimise their network infrastructure, identify and resolve performance problems, guarantee the security of their network and ensure efficient network management. With synaforce's in-depth expertise and years of experience, companies receive a customised network solution that meets their individual needs and provides a solid foundation for business growth.
"The merger allows the entire TriKom team to focus even more on the core business, individual customer consulting and work at the customer's site." Stefan Lüdemann