We provide the right connections: Our pool of data center experts from all over Germany connects companies and data. This new network drives innovation and defines our and your future. With traditional roots in the Bavarian-region, our sustainable data centers combine modernity, individuality, reliability, and our passion for technology – enabling us to offer you optimum 360-degree services.
Synapsen

that

define the future
The world of information technology is changing at a rapid pace. The key to success is the ability to react swiftly to these changes – now and in the future. Synaforce creates a flexible connectivity network to tackle every challenge. We bring together customers, partner companies, and institutions to shape future-focused IT strategies and data communities. This enables us to build an intelligent system of unique data-controlled technologies.
Our locations:
Hofkirchen (formerly Hartl Group)
IT-Zentrum 1; 94544 Hofkirchen l Phone +49 8545 9699 30
Waldburg (formerly abakus)
Am Langholz 12; 88289 Waldburg l Phone +49 7529 83100
Hamburg (formerly TriKom)
Hammer Steindamm 44; 22089 Hamburg l Phone +49 40 239087912
Mainz (formerly ITecon)
Robert-Bosch-Straße 48; 55129 Mainz l Phone +49 6131 894640
Munich (formerly LanX)
Kistlerhofstraße 172; 81379 München l Phone +49 89 41614770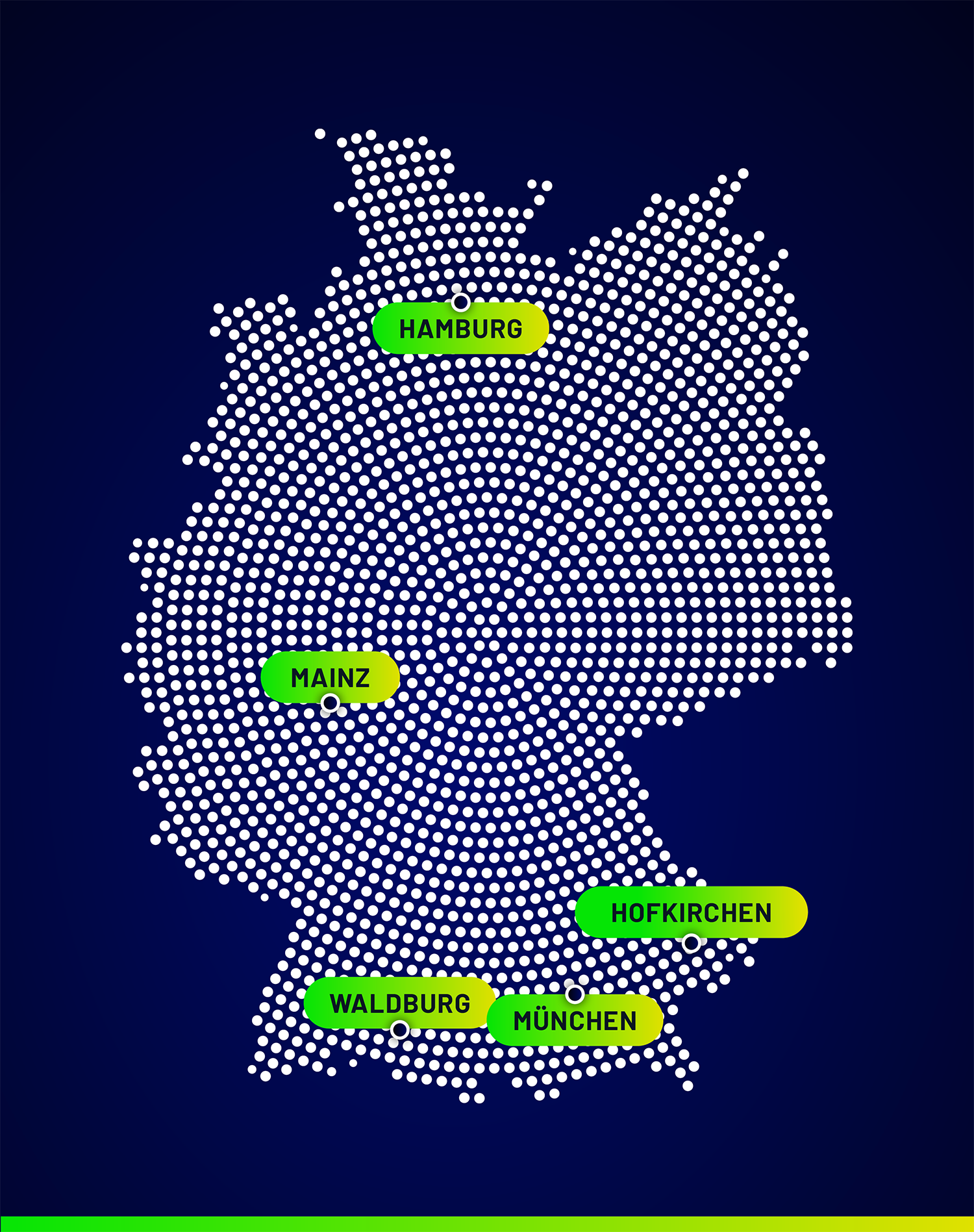 Fast and uncomplicated
Long-standing expertise
Passion for technology
Creating a

positive

impact
For us, green IT is more than just a slogan. At Synaforce, our commitment to sustainability is central to all our business activities. We therefore do our part to protect the environment and through our sustainably optimized systems, we can provide our customers with genuine added value.
The data center at our Hofkirchen site has Tier 3 + categorization, making it one of the most energy-efficient data centers in Bavaria, among other things. Electricity from our own photovoltaic plant covers 25 % of our energy needs. In addition, we use electricity from renewable and regional sources at all our sites.
We also satisfy the requirements of the energy audit (DIN EN 16274-1). Thanks to the use of intelligent building technology and innovative cooling systems, we achieve maximum energy efficiency (PuE < 1.1). This means that we not only reduce emissions, but operating costs as well.
You want to learn more about Synaforce and High End Data Center Solutions?
Please feel free to contact us!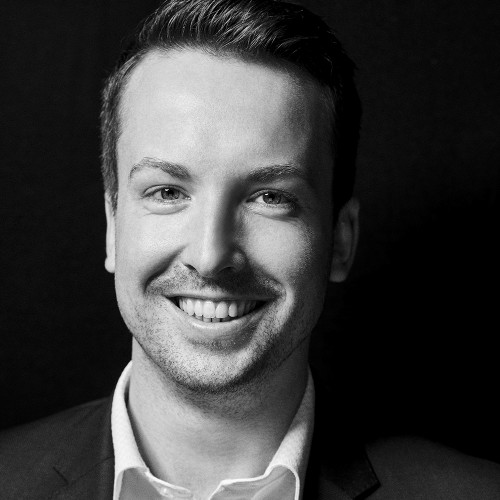 Your contact person
Hannes Beierlein
Chief Marketing Officer