The Synaforce data center is certified to TÜV CAT. III, making it almost second to none in terms of energy efficient
Synaforce Head of PR & Publishing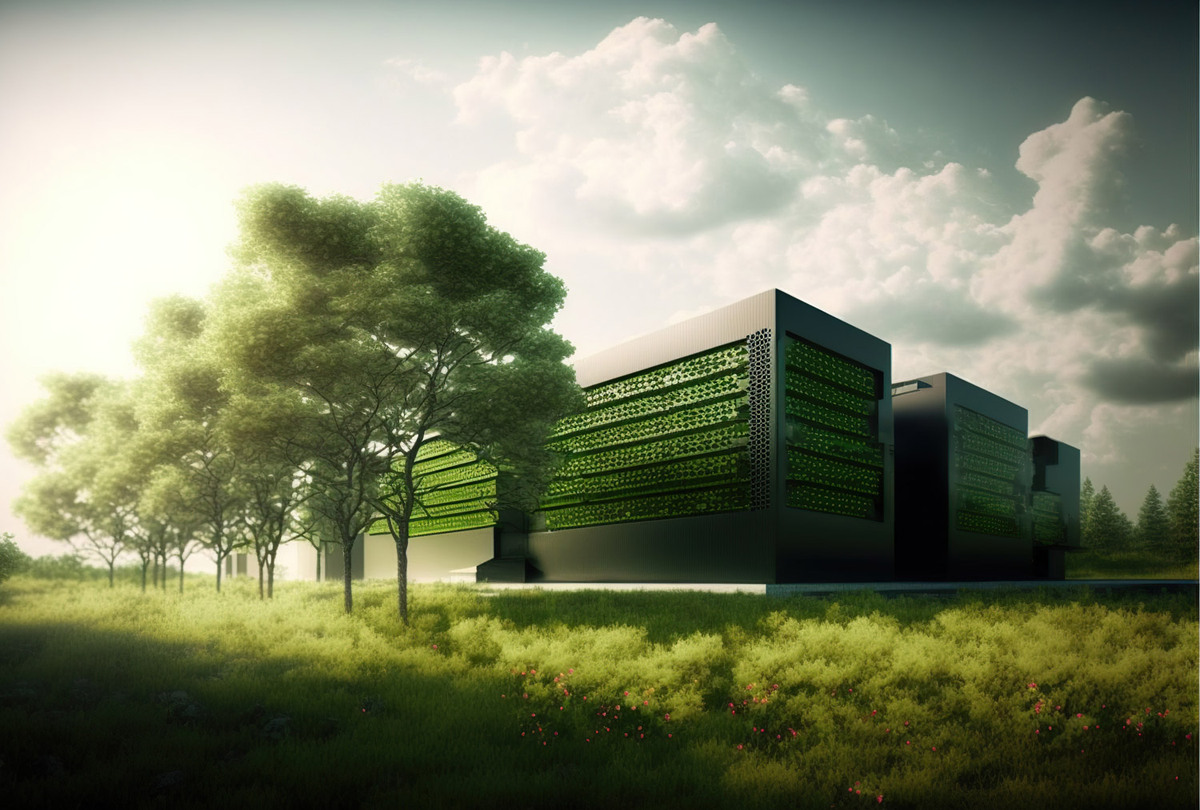 Climate change remains one of the key issues of our times. How can companies contribute to checking global warming and achieving the set climate goals? One solution: Energy-efficient and thus environmentally friendly data centers. High-end data center solution provider Synaforce shows the way.
The hugely increased and unabated rise in data volumes places enormous demands on the operators of data centers. The latter not only have to be highly available, but also particularly energy-efficient, in order to ensure cost efficiency and to minimize environment impact.
All the major hyperscalers, Amazon Web Services, Microsoft Amazon and Google Cloud, have therefore already announced that they aim to be energy-neutral, that is to transition to renewable energies, by 2025 or 2030, ahead of the EU, and long before the UN.
Energy efficiency that outstrips Google
Opened in 2016 and operated by Synaforce, the data center is one of the most advanced and energy-efficient in all Bavaria. Datacenter Insider magazine described the PUE 1.1 -rated data center, which is wholly powered by renewable energies, as being more energy-efficient even than the Internet giant Google with its score of 1.2. This means that most energy is destined purely for computing power and only one tenth for secondary and tertiary processes such as cooling, heating, uninterruptible electricity supplying, light, security and so forth.
As a data center operator Synaforce is therefore certified by TÜV Rheinland to DIN EN 50600 Cat. III. According to TÜV Rheinland, the German and European industrial standard 50600 was actually established as the basis for reliable data centers. Certification is deemed a guarantee of reduced vulnerability to failures.
What does the data center standard DIN EN50600 consists of
The benefits of certification to DIN EN 50600 go beyond security and lower susceptibility to failures.
Benefits of DIN EN 50600 certification:
Improved physical and supply security
Lower probability of failure and vulnerability to failure
Easier identification of improvement potential
Reducing running costs through higher energy efficiency
More competitive advantages through compliance with a European standard
Greater security for management and customers
Increased customer satisfaction and brand recognition
The structures of DIN EN 50600 encompass a series of individual sections and subsections. DIN EN 50600-2-1 and 2-2 address building construction and the electricity supply, DIN EN 50600-2-5 fallback systems. According to TÜV Rheinland, subsection DIN EN 50600-4-2 as KPI for the energy used and subsection DIN EN 50600-4-3 for the percentage of renewable energies, are still in the process of being drafted. However, they are deemed increasingly important, especially as large hyperscalers and data center operators dominate them.
Increasing attraction of lower bavaria as IT hub
Hardly any other data center in Germany is more autonomous than Synaforce thanks to its regenerative energies. Along with Greater Munich, Lower Bavaria is currently establishing itself as a second Bavarian IT hub. The region has long ceased to be regarded as purely the site of large logistics centers, as it also boasts a lively start-up scene. They and many IT companies like Synaforce share a focus on environmental awareness and sustainability.
A UPS solution at Synaforce's low-energy data center achieves an efficiency level of 99.1 per cent in ECO mode. Muters' Adiabatic cooling system dispenses with compressors and relies exclusively on evaporation cold. This and other innovations deservedly earned a data center award, which not only enhanced the status of Synaforce, but also of the entire region. And for the workforce there was even a swimming pool that is entirely solar powered.
Conclusion
Synaforce has the most energy-efficient data center in the whole of Bavaria with the most advanced energy-efficient facilities certified by TÜV Rheinland to DIN EN 50600 Cat. III. Its operation is covered 100 % by renewable energies. These measures not only enable Synaforce to optimize the data center's operating costs, but also to afford a major contribution to the issue of sustainability and carbon footprints. It is a significant step in the right direction.