Who we are?
We are Synaforce and combine innovative 360-degree services with sustainability, security and highly available services and systems.
What we do?
As a national player in Germany, we work continuously to push ahead with the digital transformation of our customers.
Why we do it?
We are committed to innovation and constantly seek the best solution in order to promote sustainability and to provide genuine added value.
Healthcare: The health of our employees is close to our hearts, which is why we regularly provide fresh fruit and healthy snacks.

In addition to an in-house gym, we also make our swimming pool available to our employees - 24/7.

We are not only burning for the future of technology, also the future of our employees plays an important role for us at Synaforce, therefore our employees have the opportunity to pay a self-determined part of their gross salary into their company pension plan.

Education: At Synaforce, the individual professional development of our employees is important to us, which is why we promote expert knowledge and encourage independent action.
Working model: In order to reconcile work and private life, we offer flexible working hours at Synaforce. An ergonomic workplace and the latest technical equipment are a matter of course for us. On top of the statutory vacation entitlement of 20 days, we add another 9 days to allow for maximum relaxation. We want to make the way to customer appointments as pleasant as possible, which is why we provide each employee with a company car for this purpose.
Teambuilding: Team spirit is very important to us. Through regular team-building events, we cultivate our working atmosphere and thus strengthen the cohesion among each other.
Shape your career at Synaforce
Work where cooperation creates the innovations of the future!
Starting out at Synaforce
We offer various options for the perfect start to working with us and for your optimum career development.
Opportunities
Your career at Synaforce
Get your career off to a flying start! At Synaforce, you can look forward to a modern working environment and diverse development possibilities.
Open positions
Have questions about your opportunities at Synaforce?
Feel free to contact us!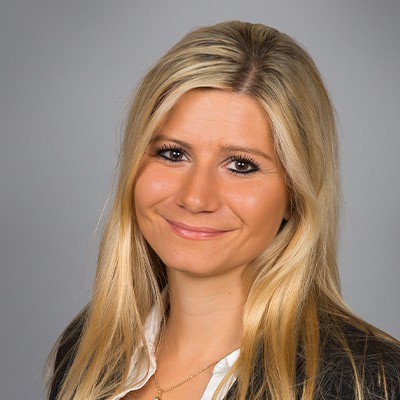 Your contact person
Melanie Fenzl
Management Assistance